Above: The talented photography team of Michelle & Chris Gerard shot the inside of the brewery for Eater Detroit.  Find more of their work here www.michelleandchrisgerard.com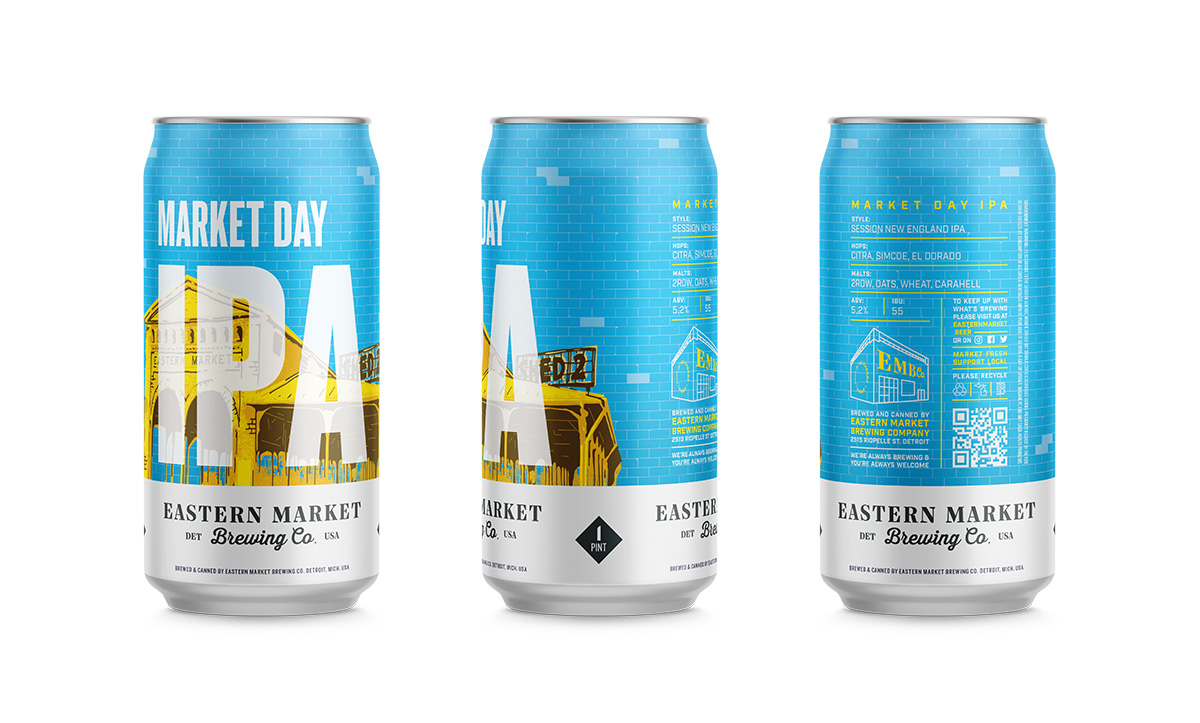 Above: Eastern Market Brewing Co's. flagship 16oz tallboys.
Photo Credit: Adam Campau.
Eastern Market Brewing Company is an independently owned craft brewery located in Detroit's Eastern Market District. The brewery will open in the spring of 2017 with the goal of reinvesting in the neighborhood by using locally sourced vendors and staying actively involved in the community. Let's all get together this spring and bond through the comradery of good old craft beer. Here's to Detroit!
IDENTITY
WEB
PACKAGING
WAYFINDING